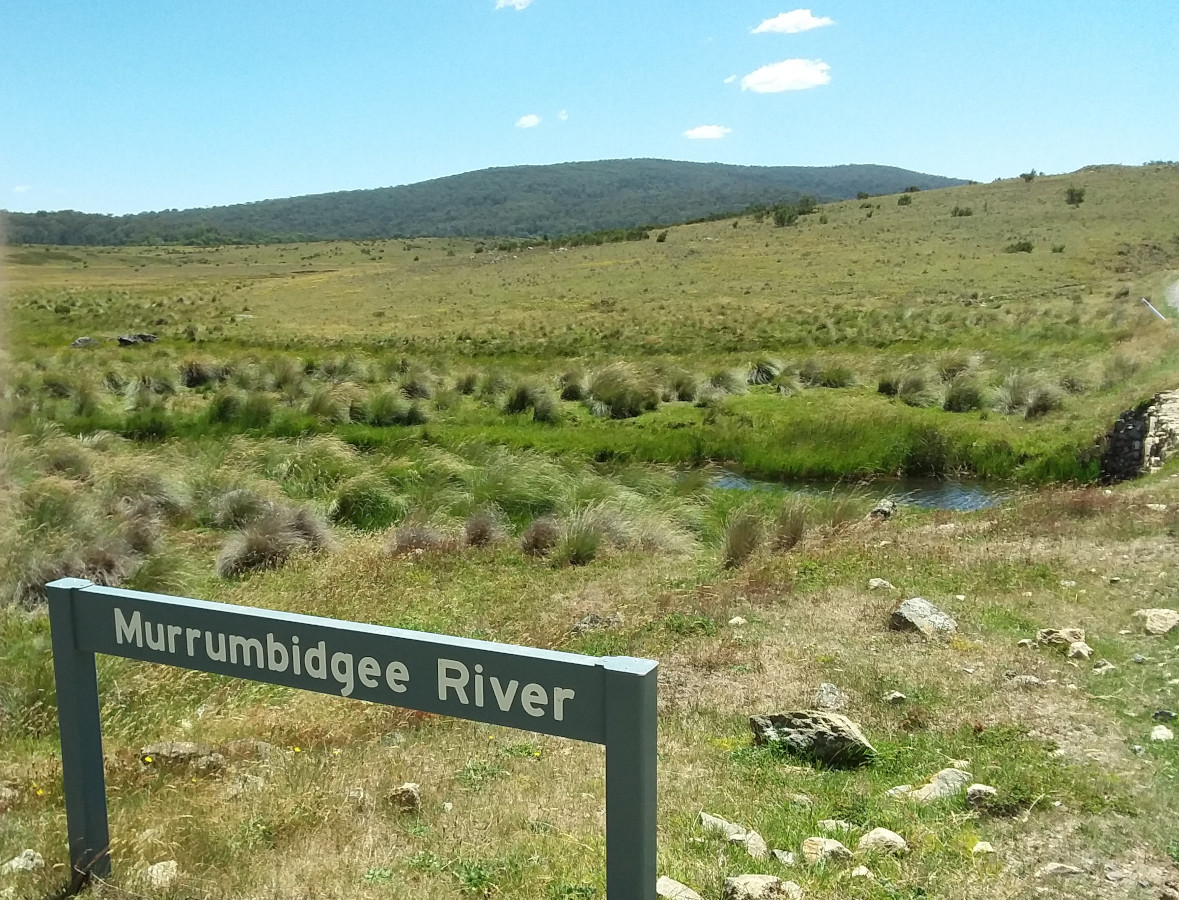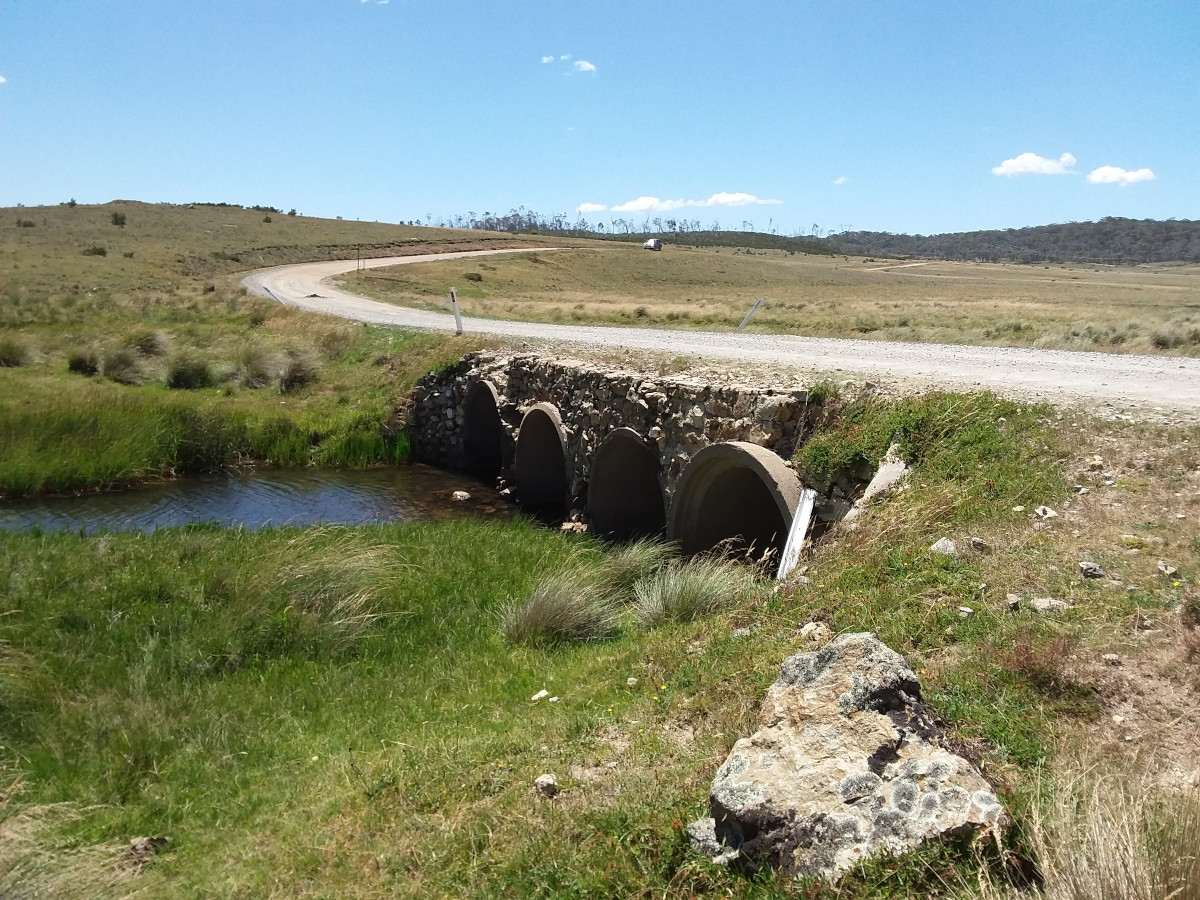 Not far from where it arises, the Murrumbidgee River can be viewed from Long Plain Road in Long Plain, New South Wales. Although a defined administrative area, Long Plain is located entirely within the Kosciuszko National Park.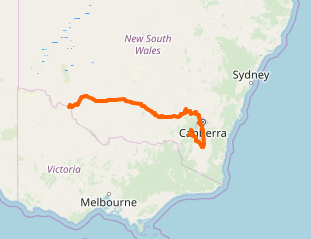 The Murrumbidgee is the second longest river in Australia. Initially flowing south-east from the Snowy Mountains region of New South Wales, the river turns north and then west, eventually joining the Murray River.
Much more information and many more images can be found at Wikipedia.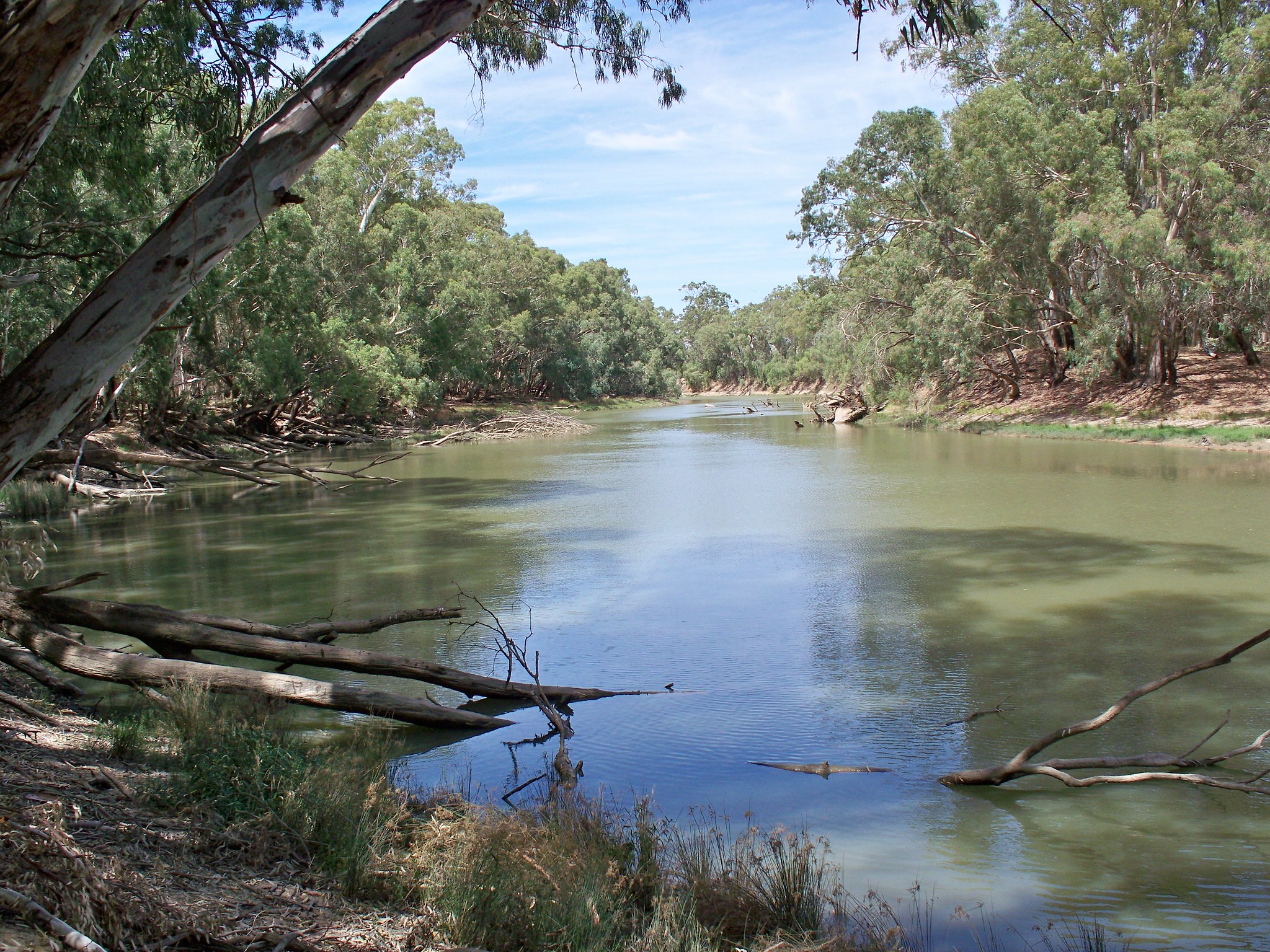 This image shows the Murrumbidgee Rive 5km east of Hay, New South Wales, at Sturt's Marked Tree. Charles Sturt was an early colonial explorer who mapped part of the Murrumbidgee as well as other extensive areas of south-east Australia after European settlement.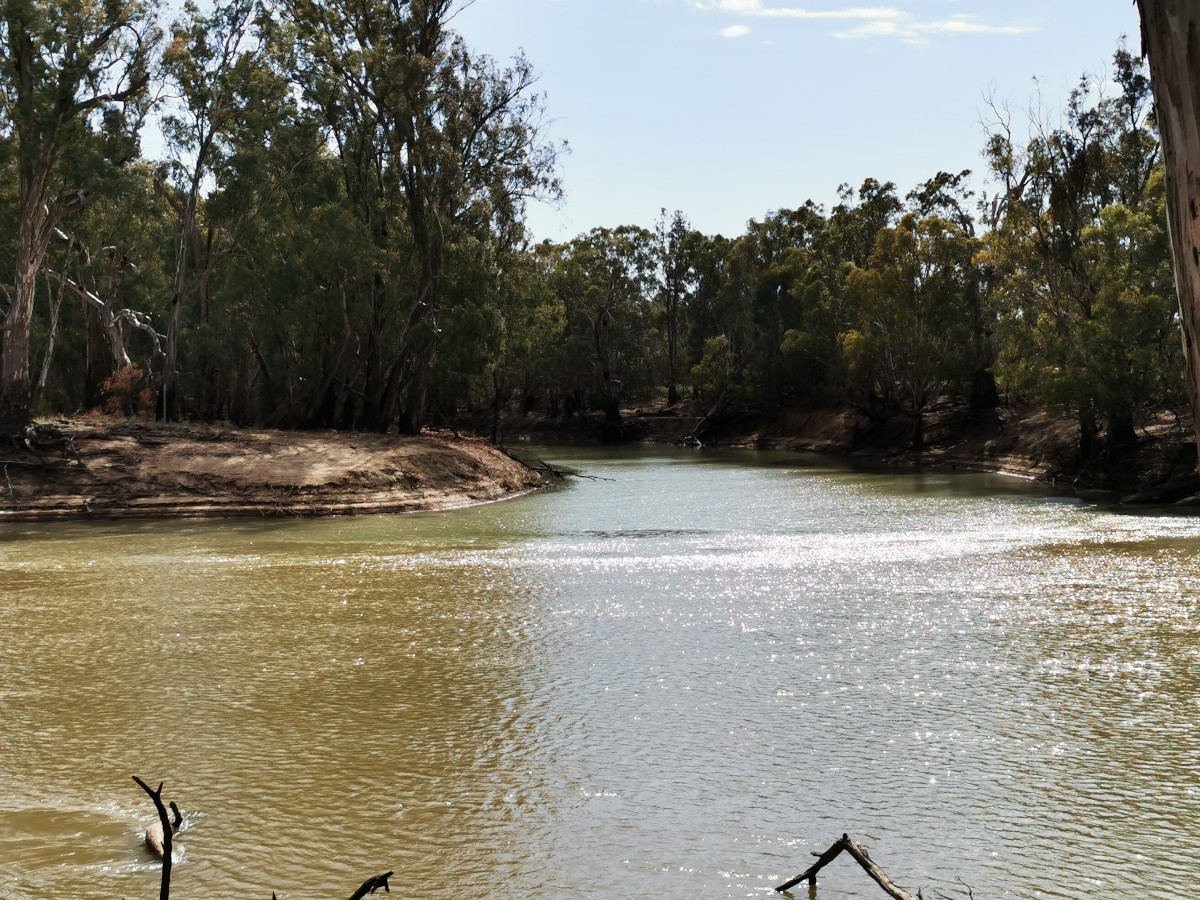 The Murrumbidgee River joins the Murray River at Murrumbidgee Junction. Although the Murrumbidgee River flows entirely within New South Wales and the Australian Capital Territory, the Murrumbidgee Junction can be viewed only from across the state border at Boundary Bend in Victoria. Sturt's description of his party's passage through the junction of the Murrumbidgee and Murray Rivers was dramatic. His description of wild strong currents in the Murrumbidgee — in the middle of summer (14 January 1830), when flows are declining and close to the seasonal summer/autumn minimum, are in contrast to the sluggish, chronically irrigation-reduced flow seen at the junction today in mid-summer. See more at Wikipedia.
Sources

The three lines symbol at the top of the page permits users to toggle the menu on/off.