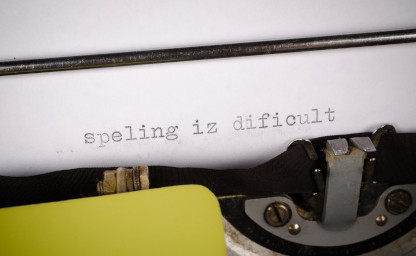 Driving along the Barrier Highway, in Nackara in South Australia, one crosses Reservoir Creek. In a tribute to the standards of education in the schools and quality control in the road signage inustry, the name of the creek is misspelled twice. The signs on each side of the creek show a different misspelling.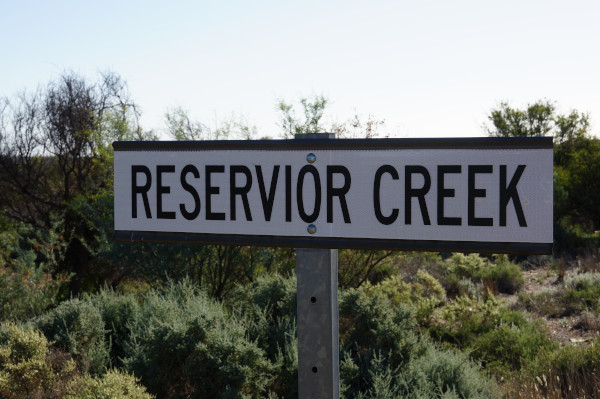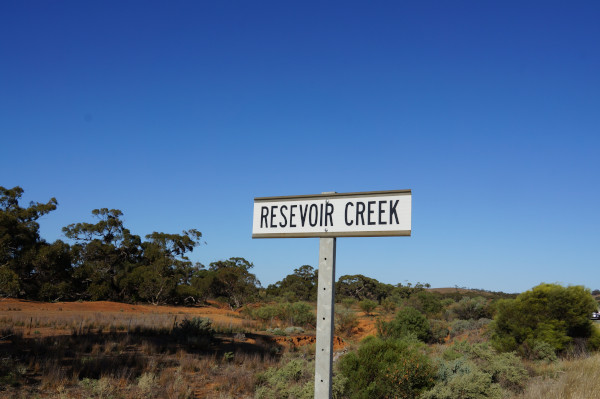 Neither sign achieves the correct spelling of RESERVOIR.
See the location on OpenStreetMap.
---
More Misspelled Signs
Want a laugh? See Misspelling : Collection by Carole Grieco.
Sources
The text on this page is provided under provisions of CC0 - public domain dedication.
The image of the typewriter and "speling iz dificult" by Olaf Speier and is licenced through iStock photo ID:868296256
The two images of misspelled signs at Reservoir Creek are provided under CC0 - No Rights Reserved. These pictures may be freely reproduced. If you wish, you may attribute 97k.com as the source.
The three lines symbol at the top of the page permits users to toggle the menu on/off.