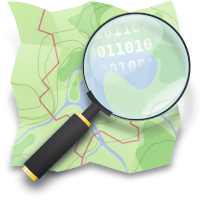 Laboratory rats running in mazes, migratory birds undertaking long-distance flights and the family pooch visiting the neighbour's backyard all rely on mental images of place. "Mental maps" seem to be a necessary part of existence for moving living creatures.
Ask an alcoholic for directions and you will be told something like " ... go down to the Royal Exchange, past the Commercial and turn left at the Rose and Thistle ... " because this person's mental map features pubs or other drinking establishments as the significant landmarks. One of my Asian friends once gave me directions in which the landmarks were restaurants and eating venues, sometimes described not by name but by the specialty dish of the house - you can easily ascertain what was important in my friend's consciousness. I'm sure all of us have our own landmarks based on our interests, be they homewares stores, car showrooms, gardens, natural features etcetera.
When someone else provides you with a map, that someone also makes decisions about what to show you. Sometimes it can be useful if the map removes extraneous detail and concentrates on the key features that make it easy for you to reach your destination. However sometimes the mapmaker might emphasise the fast food locations and omit the health, education, entertainment and similar features - obviously with an agenda to try to encourage the map user to patronise the highlighted features. On many occasions in history, official maps have been intentionally distorted to try to confuse a current or potential enemy. Some countries insist on maps showing desired "official" national boundaries rather than the actual ones so that if they assert ownership of the territory for long enough it may eventually become de facto part of the country's territory.
When using maps, one needs to ask who made this map and what ideas or goods are the mapmakers trying to sell via the map. And nothing is ever really free so that a "free" map may be more likley to be trying to sell you something rather than provide clear guidance for travels.
Another major problem can be copyright restrictions. For example in some places such as some states of Australia, information such a suburb boundaries, local government boundaries, names of creeks and rivers, locations of bus stops etc. are shown on government maps that may not be copied unless significant fees are paid to the relevant state government or, if copying is permitted, it is subject to constraints that impede citizens' and tourists' access to geographic information. Thankfully, attitudes in Australia are slowly moving to permit better access to such information. Some other countries have been more progressive while some others continue to restrict access to maps and the information they contain.
---
An Amazing Initiative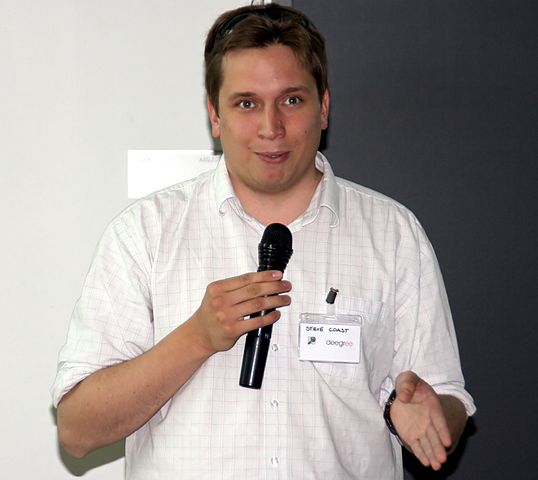 In 2004, a young man named Steve Coast was frustrated by the predominance of proprietary map data in the UK and elsewhere. Government-run and tax-funded projects like the Ordnance Survey created massive datasets but failed to freely and widely distribute them. Steve Coast was also inspired by the success of Wikipedia and its ability to harness the energy of volunteers to create a shared but very useful social project.
In April 2006, the OpenStreetMap Foundation was established to encourage the growth, development and distribution of free geospatial data and provide geospatial data for anybody to use and share. In December 2006, Yahoo! confirmed that OpenStreetMap could use its aerial photography as a backdrop for map production.
Thus began a project that has grown to embrace millions of regular users who add and modify data in an effort to keep the map current and accurate. Although founded in the United Kingdom, OpenStreetMap is now a worldwide project and multiple languages and alphabet scripts are shown according to the particular country.
In the early days of the internet, Google maps was a preferred map application but as Google has sought to monetize its investment by charging commercial users, some businesses as well as governments have found OpenStreetMap to be an alternative that is not only free but is often more accurate.
More about the history of OpenStreetMap can be found in Wikipedia from which some of the above information has been copied.
---
OpenStreetMap
Look for yourself. Anyone can view the map at OpenStreetMap.org
If you are interested in cartography, you can become a contributor and spend some time editing the map. There are guidelines to be followed and it is important that these be followed. Like any voluntary project, there will occasionally be differences of opinion but there are mechanisms for contributors to excnage views and seek consensus. Some people drive on unmapped roads and record GPS traces using apps on their phones, others take photographs and notes about features that are missing on the map or have changed. They then edit the map to incorporate the new or changed features. Satellite imagery is frequently useful in refining the map.
More people are consumers of the map. Some satnav and phone apps use OpenStreetMap for their navigation systems.
Provided the open-source licence is complied with, individuals and organisations can use the data to produce other maps that are intended for specialist uses such as OpenCycleMap, TransportMap, and the Humanitarian OpenStreetMap. It is quite probable that you have seen OpenStreetMap or a map with OSM data and perhaps not realised the origin of the map.
The over-riding spirit of the project is one of volunteers sharing their efforts to make accurate maps accessible to everyone.
Sources
The three lines symbol at the top of the page permits users to toggle the menu on/off.